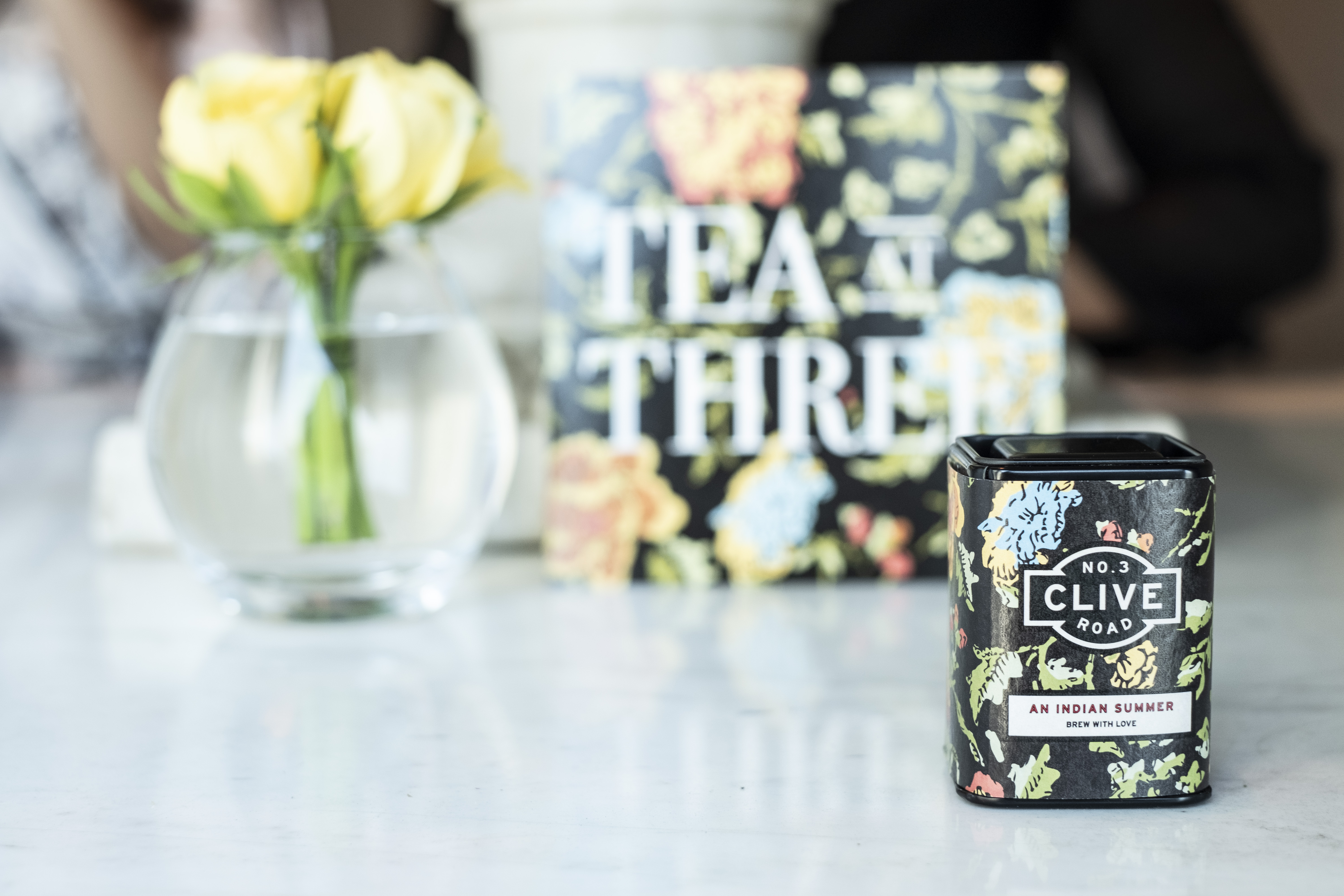 Tea in the summer? We're up for the challenge! Join us for an Indian Summer High Tea, complete with craft iced tea cocktails and custom gifts for all our guests.
With soaring temperatures, the last thing on our mind is to leave the comfort of our homes and venture into the blistering heat. Even the thought of hosting a party at the peak of summer can be daunting, but here at No. 3 Clive Road, we rarely pass up an opportunity to celebrate.
Here's how we would host in the heat.
Set the tone: from invitation to party favours. Contact us to design your custom tea blend.
Set the tone of your party. Why not bring back hand-delivered invites? Starting right from the invitation, allow your guests to feel celebrated. Be sure to check in with your attendees and finalise your list of RSVPs well in advance. Announcing a themed dress code calls for a commitment that can also make for the perfect arrival icebreaker. Match your party favours to your themed invite to commemorate your unforgettable party.

Make it one to remember by giving them a reason not to forget. Let your custom party favours bring everyone together by telling your story. Make the packaging and design all about you and let the tea bring everyone to the table.
Unforgettable party favours: make it one to remember by giving them a reason not to forget.
Never tasted before: surprise your guests by serving iced tea cocktails and tea-infused macarons. Get in touch with us to help craft your next high tea menu.
Keep it light, keep it simple. The rise in temperatures is usually accompanied by dwindling appetites. Your summer high tea menu calls for hors d'oeuvres and light desserts, making everything bite-sized yet appealing. Make way for a judgment-free zone by setting up a self-service counter at your party. Complement your menu with unexpected tea inspired canapés like our quirky tea-infused macarons. Get in touch with us to help you craft your next high tea menu.
Find the perfect playlist for your venue and let the music match the occasion. Throw in our classic No. 3 Clive Road G&T(ea) to the mix and let your drinks do the talking.
Simplicity is the ultimate sophistication: keep it light. Keep it simple.
Skip out on overwhelming varieties and commit to base blends that make for the perfect craft iced teas. Remember to get creative with seasonal fruits that add on as the ideal natural sweetener for your drink.
We've left you with zero excuses for hosting in the heat. This Summer, invite your friends and family for a high tea like never before.
Personalise your story with your custom tea blend.
Want to read more? Join our mailing list!
ARTICLE INFORMATION & CREDITS
Published June 2019
Authored by Paloumi Das